Cosmetic Dentistry – Greenville, TX
Make Your Smile Even More Beautiful
Once we've taken care of all your oral health needs, we can start thinking about ways to bring out the best in your smile's appearance. Many people feel self-conscious about teeth that have been chipped or slightly cracked, while others worry that their grin isn't as bright as it could be. What sort of improvements do you want to make to your smile? Let us know by calling Stone Street Dental today; Dr. Garrad has plenty of options for cosmetic dentistry in Greenville, TX that you can explore below.
Why Choose Stone Street Dental
for Cosmetic Dentistry?
Beautiful Metal-Free EMAX Crowns
Dazzling Opalescence Whitening
Friendly, Welcoming Dental Team
Porcelain Veneers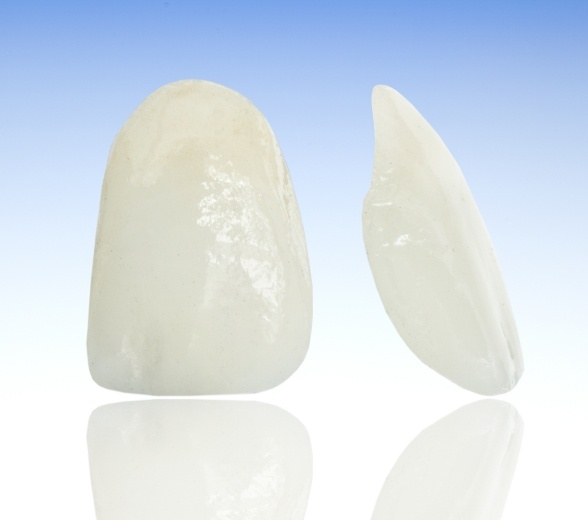 If you watch a lot of television or movies, then you've probably seen a lot of smiles enhanced by veneers without even realizing it. These thin shells can hide all kinds of flaws, from discolored spots to visible cracks and misshapen teeth. You can correct all of your smile's imperfections at once in just two appointments. Veneers are designed to match your teeth perfectly, right down to the color and the way they reflect the light; they also tend to be more stain resistant than natural teeth.
Metal-Free Dental Restorations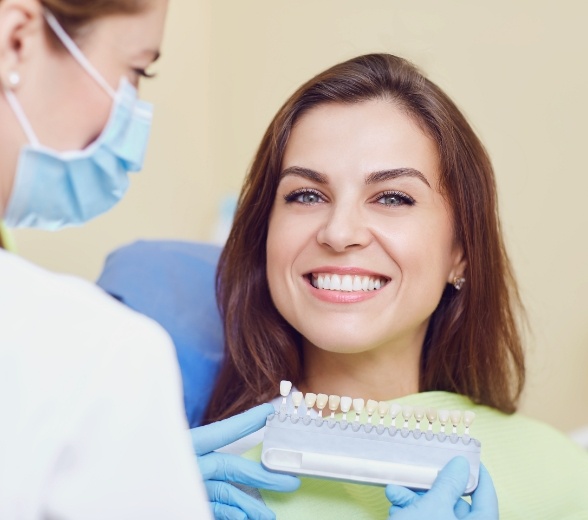 Do you not want to be stuck with a noticeable piece of metal in your mouth after your tooth has been repaired? Ask us about getting an EMAX crown made out of a special ceramic called lithium disilicate. This material can be made to match the color of your teeth, but it is also highly durable and can easily withstand the forces of your bite. You'll have all the benefits of a high-quality crown while keeping your dazzling smile.
Cosmetic Dental Bonding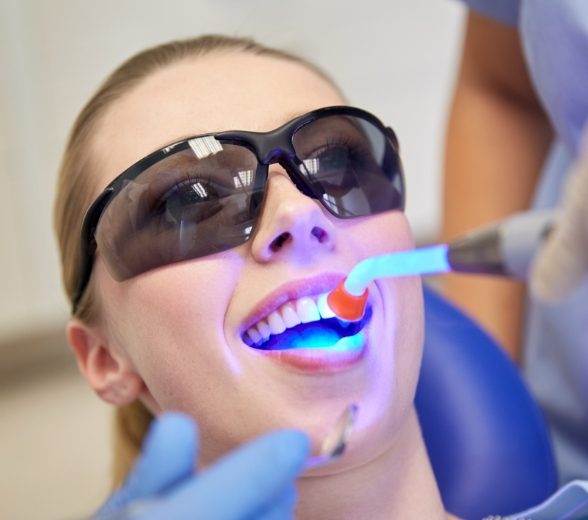 Maybe you just have slight damage on a couple of teeth, or there are a few gaps that need to be filled. Cosmetic bonding can be used to make a lot of improvements, but compared to veneers, it's better suited for making a few "quick fixes." The bonding process takes about an hour, during which composite resin is used to hide the flaws in question. It's less costly than other options, and it's a noninvasive process that doesn't require us to make changes to the teeth.
Teeth Whitening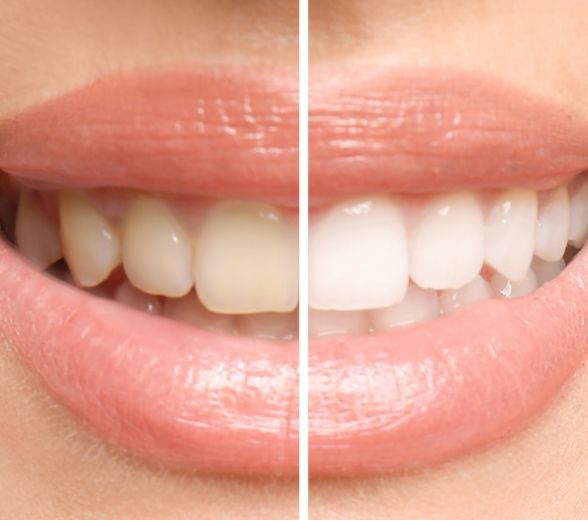 If you're used to seeing yellow or otherwise discolored teeth in the mirror, you may be surprised by the sheer difference that teeth whitening can make. By applying a special whitening gel to the teeth, we can get rid of stains above and below the enamel, making your grin much brighter as a result. Our dental office uses Opalescence professional whitening kits that let you take care of everything at home.