Dental Crowns – Greenville, TX
Repair & Hide Cracks In Your Teeth
Whether you have a badly damaged tooth, are finishing up a root canal, or just trying to beautify a tooth that doesn't look its best, a custom-fit dental crown from the team at Stone Street Dental could be just what you need! These popular dental restorations can restore the look and function of your tooth so you can get back to living your life with a healthy smile.
With an expert dental team on staff and the highest quality materials on hand, we're able to help anyone in Greenville repair and hide cracks in their teeth with a dental crown. Give us a call today to learn more!
Why Choose Stone Street Dental For Dental Crowns?
Warm, Inviting Dental Office
Two Compassionate Dentists With Years of Experience
Accepts Multiple Kinds of Insurance
What Is a Dental Crown?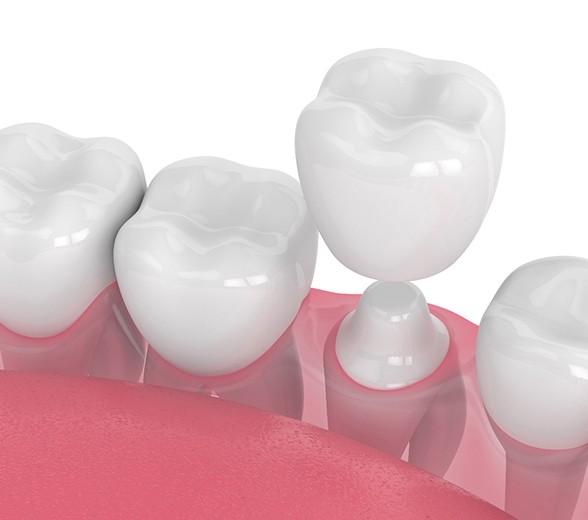 Dental crowns are small caps that can be placed on a damaged, decayed, or otherwise imperfect tooth to protect it. They can be made of a variety of materials, including durable ceramic or metal.
As you may have gathered, dental crowns can address a wide variety of issues, for example:
Severe tooth decay that can't be addressed by a filling
Repairing a tooth that has had a root canal
Cracks or fractures that have reached deep into the tooth
So long as the tooth itself is strong enough to support one, dental crowns can deal with a wide variety of issues.
The Process of Getting a Dental Crown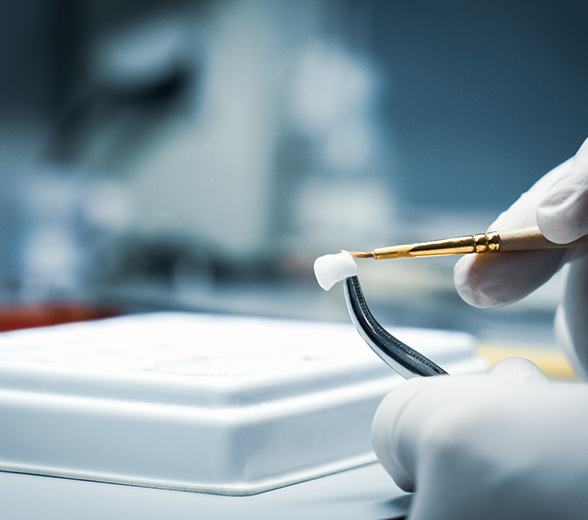 If you're getting a dental crown, you'll first meet with Dr. Garrad or Dr. Williams. They will have a discussion with you about your goals and what material you'd like the crown to be made of. At Stone Street Dental we are proud to offer a variety of dental crown materials to meet every patient's needs, including gold, porcelain fused to metal, EMAX, and zirconia crowns. Each of these materials has its merits, and we'll be happy to take the time to discuss them with you.
We'll then remove a thin sliver of your enamel to make room for the dental crown and take an impression of your tooth, which will serve as the foundation for the dental crown's final design. After the enamel has been removed, we'll place a temporary crown on your tooth to protect it.
The impressions and other notes taken about the crown's design will be sent to a lab, where a team of experienced professionals will meticulously craft your restoration. A few weeks later, the crown will arrive at our office and we'll cement it permanently onto your tooth.
Benefits of Getting a Dental Crown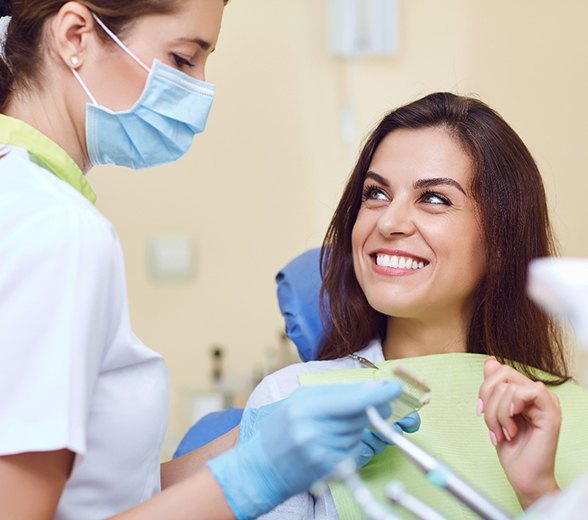 If you're looking for a way to repair damage to your tooth, it's important to repair it quickly before it gets worse. There are plenty of reasons to pick dental crowns to do that:
Dental crowns can repair a tooth that's suffering from decay, which not only improves your overall comfort while chewing, but also ensures that the tooth remains healthy and stable.
If you maintain them well by brushing them twice a day and flossing them daily, dental crowns can protect you for over 15 years!
Even if you're just unhappy with the appearance of your tooth, a dental crown covers it up and lets it blend in perfectly with the rest of your smile.