Cigna Dentist – Greenville, TX
Learn More About the Benefits of Cigna Insurance
Do you work for L3 Technologies and have Cigna dental insurance benefits? Are you looking for an in-network Cigna dentist in Greenville? Stone Street Dental proudly works with this insurance company and can save you significantly on your oral healthcare costs. Our team understands how this and other companies operate, so we can help you understand the ins and outs and give you strategies to get the most value out of your policy and keep your smile healthy and strong! Contact us today to schedule an appointment or ask us about your insurance.
Cigna Coverage Availability & Fees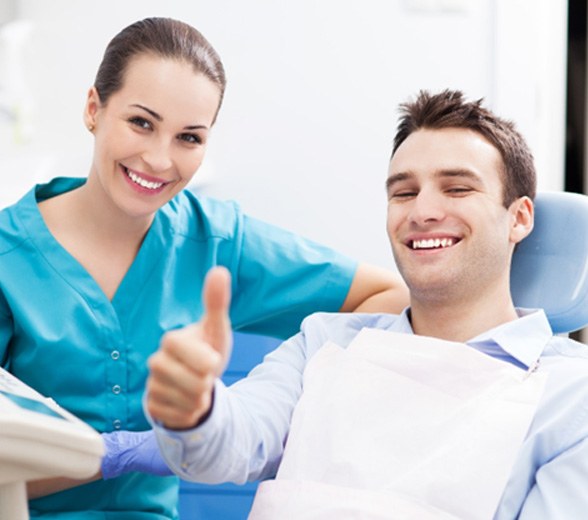 Like many other dental insurance policies, your Cigna plan contributes the most toward your preventive care. In other words, your routine checkups and cleanings are either mostly or entirely covered. Minor repairs with fillings are about 70 to 80 percent covered, which means you'll need to pay for about 20 to 30 percent of the total out-of-pocket. Major restorative work, such as dental crowns, bridges, or dentures are typically 50 percent covered. Please note that cosmetic treatments are usually not included in insurance plans.
Cigna Employers in Greenville
At basically any job you have, you should have a human resources department to help with logistical questions about insurance, such as waiting periods and the like. Whether you work for L3 Technologies or another company that offers Cigna dental insurance in the Greenville area, you should take full advantage of your benefits by visiting us here at Stone Street Dental, where you and your smile are our first priority.
Meet Karie
Although every member of our team strives to help however we can, Karie is the one who can best answer your questions about Cigna insurance. With many years of experience, she is familiar with the dental industry and knows how these companies work and how best to maximize your insurance coverage. Don't hesitate to approach her and ask for clarification on your policy if you need it. She'll be happy to offer assistance.