Teeth Whitening – Greenville, TX
Brighten Your Smile with Professional Take-Home Teeth Whitening
Countless people feel their confidence worn down by stubborn dental stains. Tooth discoloration can be caused by a variety of underlying factors, from genetics to being side-effects of certain medications. In any case, many patients find that store-bought whitening strips and toothpastes don't do the trick, and they can even result in tooth sensitivity and enamel erosion. At Stone Street Dental, we offer safe, gluten-free, Kosher, vegan and professional-grade Opalescence Go teeth whitening kits that you can use in the comfort of your home.
Why Choose Stone Street Dental for Teeth Whitening?
Convenient Take-Home Professional Teeth Whitening Kits
15% Discount Through Our In-House Membership Plan
Compassionate & Welcoming Dental Team
Who is a Good Candidate for Teeth Whitening?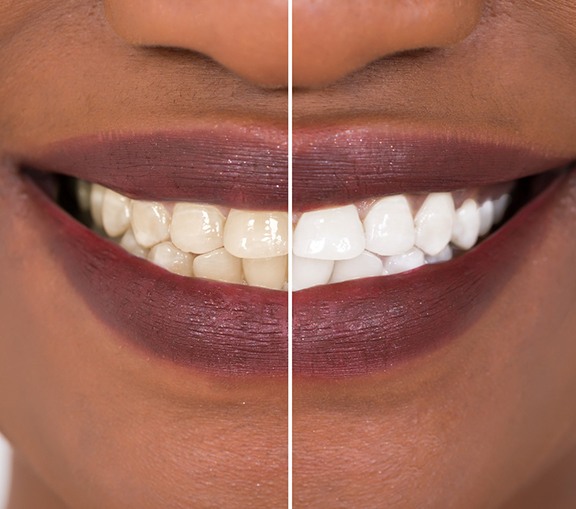 While most people are good candidates for teeth whitening, it's still important to speak with your cosmetic dentist in Greenville about whether it's the right option for your smile goals. At Stone Street Dental, we're happy to talk to you about your medical and oral health history and provide you with a brief oral examination before prescribing our take-home teeth whitening kit. That way, you can use it with peace of mind knowing it's the right option for you.
How Does Professional Take-Home Teeth Whitening Work?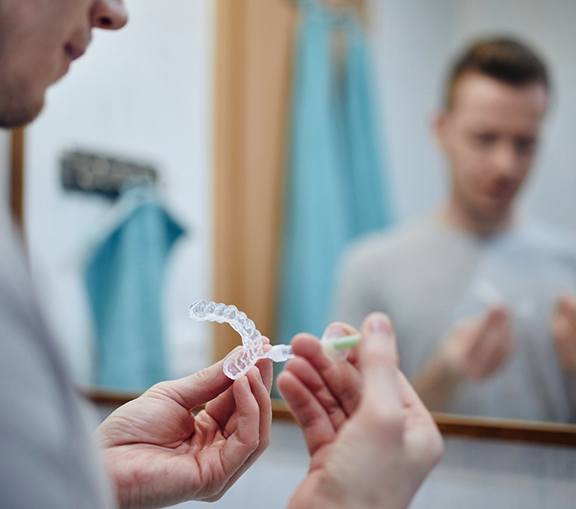 We utilize a safe and highly effective professional-grade teeth whitening kit called Opalescence Go. It's ready to use as soon as you take it out of the box and utilizes UltraFit trays that perfectly adhere to any smile.
Depending on your goals and the severity of your dental staining, our teeth whitening kit comes in multiple strengths, allowing you to further customize your experience. The whitening gel also contains potassium nitrate and fluoride to help minimize sensitivity and prevent enamel erosion as a result of treatment. Simply use your trays for a short period of time each day for between five and 10 days, and you'll be able to notice your smile drastically brighten.
Tips for Maintaining a Brighter Smile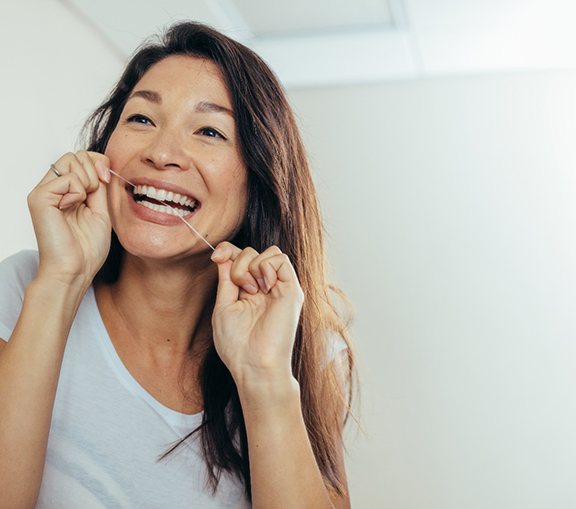 After brightening your smile with Opalescence Go, take these preventive measures to extend the lifespan of your brightened teeth:
Avoid excessive consumption of stain-causing foods like coffee, red wine, soy sauce, and more.
Brush and floss your teeth daily to prevent plaque and tartar accumulation.
Visit your dentist every six months for professional polishing and cleaning.
Break bad habits like using tobacco, biting your fingernails, etc.
Touch-up your results routinely throughout the year.