Children's Dentistry – Greenville, TX
Keep Your Children Smiling
We want your children to be able to smile before, during, and after each of their appointments. Our team does all it can to make each visit as enjoyable as possible, and they'll be sure to treat your little one with an extra gentle touch so that they know that the dentist's office is a place where they can relax. By setting a good foundation for oral health early in life, we can help your child protect their smile for the future. Call us today to set up an appointment for children's dentistry in Greenville, TX with Dr. Garrad.
Why Choose Stone Street Dental
for Children's Dentistry?
Dentist Who Makes Balloon Animals
Comfortable, Family-Friendly Dental Office
Variety of Dental Insurance Plans Welcome
Children's Dental Checkups & Teeth Cleanings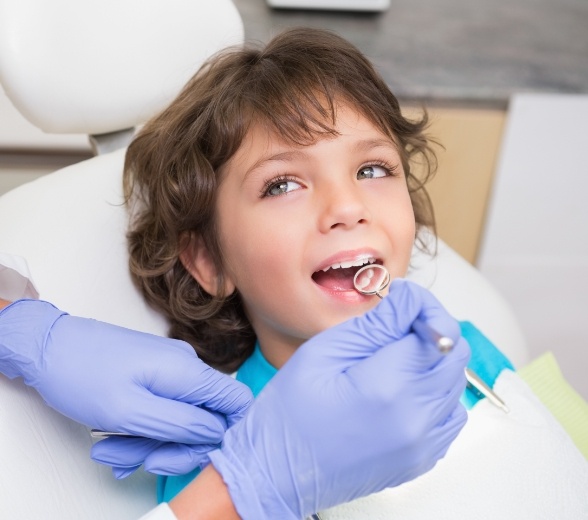 A big part of your child's first appointment with us will be to help them get used to our dental office so that they aren't nervous when they return in six months. As part of their regular checkups and cleanings, we'll teach your child about oral health and what they can do to take better care of their teeth. For example, we can show them the best brushing practices and help them identify areas where they need to pay more attention.
Dental Sealants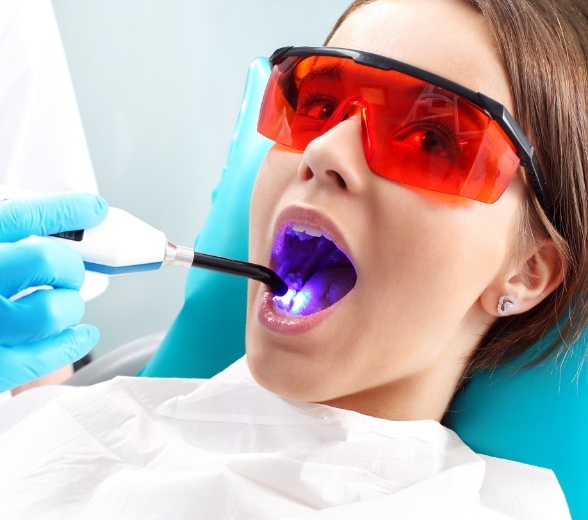 The molars are generally much harder for children to take care of compared to the rest of the teeth. They're hard to reach, and they have a lot of pits that can be difficult to clean when you're still learning how to use a toothbrush. Until your child has had a chance to improve their oral hygiene skills, we can keep their molars safe with dental sealants, which are thin layers that protect the teeth from bacteria and harmful substances.
Fluoride Treatment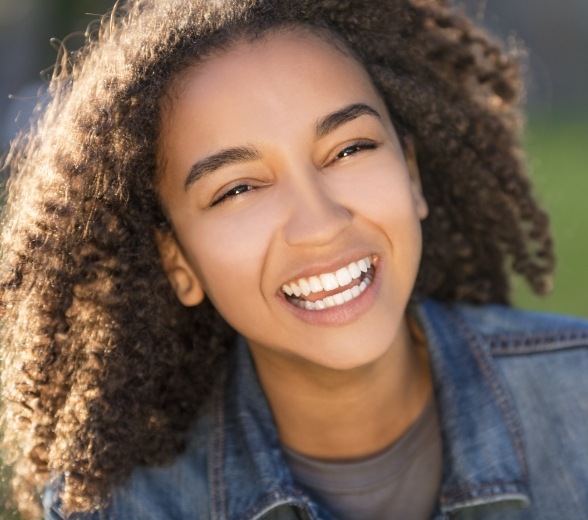 Children between the ages of 6 months and 16 years should be exposed to some form of fluoride every day to help their teeth develop in a way that keeps the risk of cavities to a minimum. To help the development process along, we can perform a fluoride treatment during your child's next appointment. The procedure is quick, and your child won't feel a thing; we'll just apply a varnish to the teeth so that the enamel can absorb the fluoride.
Pulp Therapy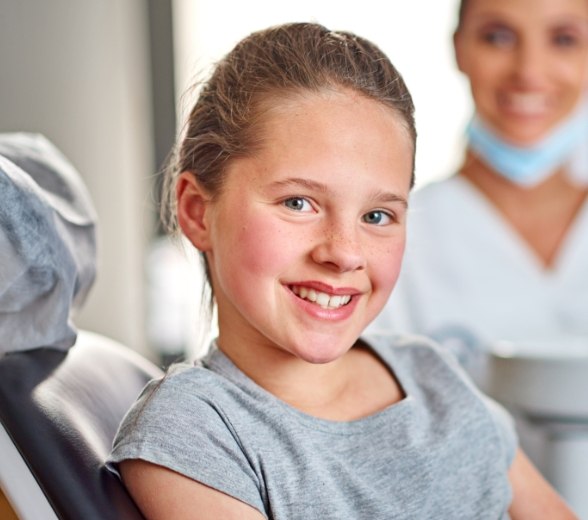 Has your child been complaining about tooth pain that seemed to come out of nowhere? Toothaches can be dental emergencies, so you should bring them to our dental office right away for an examination. We may find that the pulp inside their tooth has become infected, in which case a procedure known as pulp therapy will be required. A small opening is made in the tooth so that we can remove part of or all of the pulp, getting rid of the source of the infection.